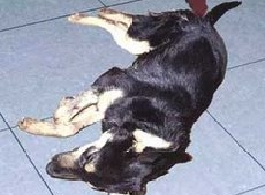 Parvo Virus Infection in Dog
When rainy seasone come, the most commoly disease in dog is parvo virus infection (FPV). Virus attack gastrointestinal system, and highly contagious
Details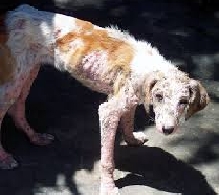 Scabiosis In Cat and Dog
The most common of skin disease that is caused by parasite or mange in pet is scabiosis. It caused by mange which can't see directly but only using microscope. Scabiosis in dog is caused by Sarcoptes scabiei, while in cat Notoedres cati. This is a treatable medical condition, but is highly contagious for other animals and humans by skin contact or using same clothes in all stages.
Details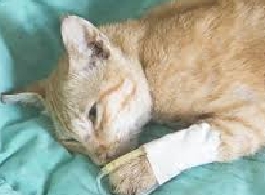 Panleukopenia Virus Infection
Panleukopenia virus infection is one of highly contagious disease in cat and can be fatal to the affected cat. It's also known as "distemper disease" and the virus can survive for longer than one year in a suitable environtment. The name panleukopenia comes from the low white blood cells when doing complete blood count. This factor make drop the immunity system.
Details